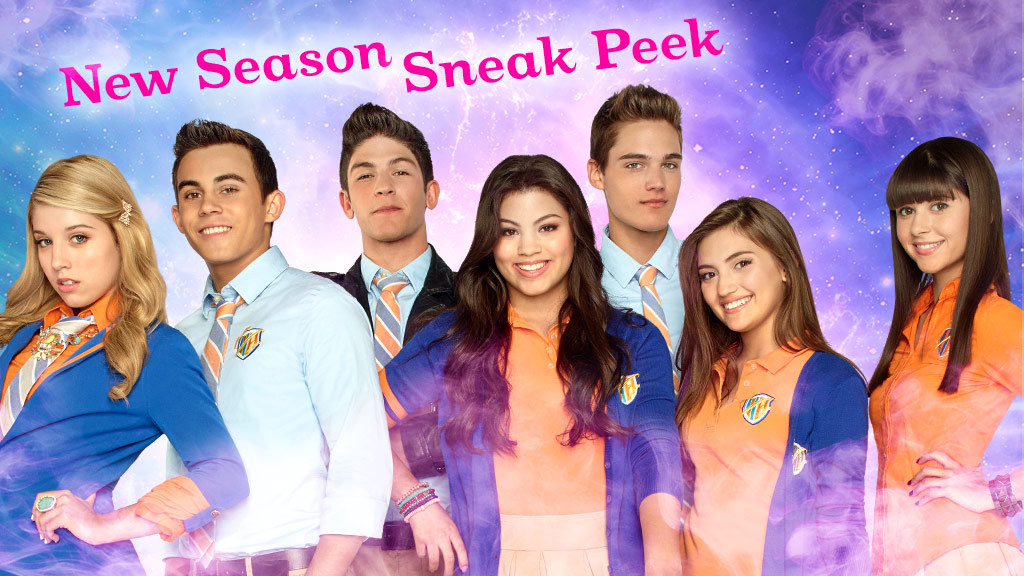 La tercera temporada de Every Witch Way llega el 5 de Enero del 2015 a Nickelodeon USA, quien ha revelado un pequeño trailer de la nueva temporada el cual fue transmitido por el canal durante el capitulo especial "Spellbound" el 26 de Noviembre.
En este video se puede observar que la nueva temporada gira entorno a un ambiente playero, Emma tiene algunos problemas con en controlar su mágia, pues ha congelado el tiempo y dejó a todos congelados! sin embargo encontramos a un nuevo y misterioso personaje: "Mia" quien no ha sido congelada...
Mira el clip a continuación aquí en #NickNews:
Every With Way is coming back very soon, and there's a new girl in town!
The summer's almost over and the kids are enjoying the beach and their time off. Diego, Daniel and Emma are working at The Beachside Seven, the gang's new hangout where Maddie, the Panthers and Andi hang out.
Meanwhile, Jax is stuck attending Rebel's Boot Camp, where he meets a mysterious troublemaker, Mia. Mia's a rebellious witch with a short temper, impulsive nature, laser sharp magic skills…and a thing for Daniel. Ooo…
#NickNews: Una Revolución de Nick
#NickNews: A revolution Nick's