Los clásicos de Nickelodeon regresan a tu pantalla y tu tienes en tus manos la posibilidad de elegir cuál serie quieres vover a ver.
Para esto, Nickelodeon Latinoamérica abrió un micrositio en su página web renovada
Mundonick.com
, donde tienes las oportunidad de votar a tu clásico de Nick favorito cuantas veces quieras. Interactúa en las redes sociales con el hashtag #NickClásicos y comenta tus clásicos favoritos.
Elige uno de tus
#NickClásicos
favoritos,¡Puedes votar cuantas veces quieras! Entre los clásidos a elegir se encuuentran:
Oye Arnold, Invason Zim, La vida moderna de Rocko, Las aventuras de Jimmy Neutrón el niño Genio, Danny Phantom, The Wild Thornberrys, The Angry Beavers, Rugrats, CatDog, La Granja, Ren and Stimpy y Rocket Power.
Tú clásico favorito quiere volver a Nick Ayúdalo votando haciendo
Clic Aquí.
Hecha un vistazo a la Web de Nick Clásicos aquí en #NickNews.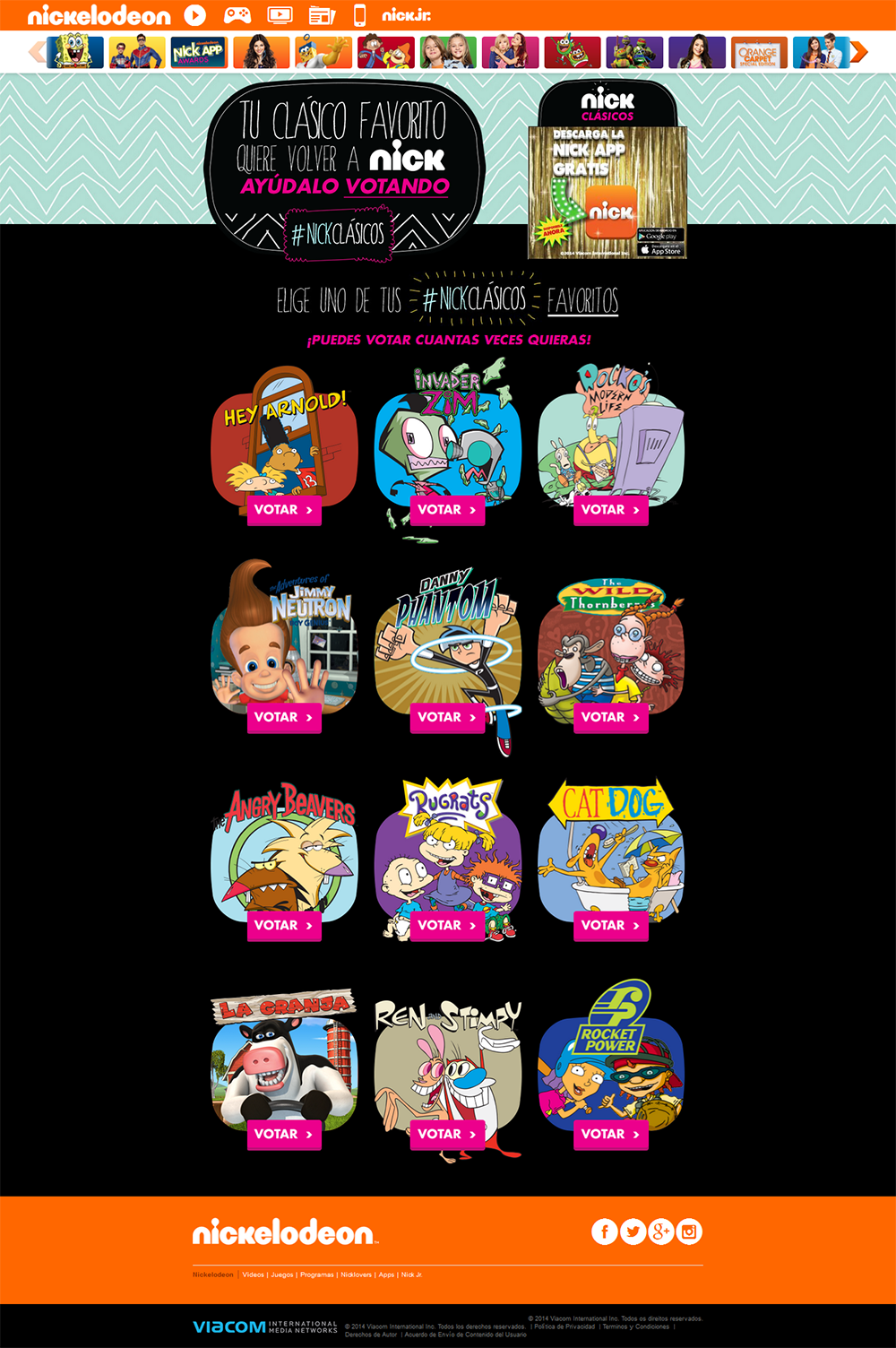 (Clic en la Imagen para Agrandar)
La primera etapa de la votación ya comenzó y tienes todo este Mes de Enero para votar a tus favoritos, descubre si tu clásico favorito volvió a Nick a partir del mes de Febrero sólo en Nickelodeon.
#NickNews